Many appliance owners would choose to purchase a new unit when their appliance isn't working efficiently. But put off your plan to buy a new appliance. Instead, have it checked by our Universal Appliance Repair technicians. Repairing your appliance is the better option if your money is tight. Before you choose to purchase a new unit, you must first ask yourself this question, "Is your appliance broken?" Kitchen and house appliances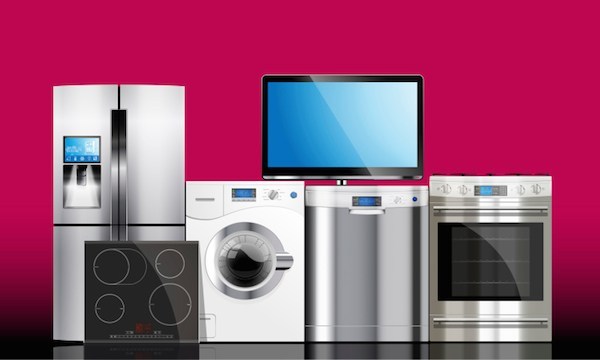 Call Universal Appliance Repair Before You Panic
When your unit stops working, you may rattle. By calling our technician, you can easily identify why the unit isn't working. Did you plug it in? If you did, then check the circuit breakers if they didn't trip. Some appliance owners would buy a new unit only to find out that their circuit break only needs resetting. You should also check if the flooring is even. Keep in mind that uneven flooring can stop some appliances from working properly. Also, check the vents and filters for any clogging. 
Check Owner's Manual for Warranty
If your appliance is more than five years, it may still be covered by a manufacturer's warranty. Major appliance companies can offer their customers extended coverage of parts for 10 years. Now, if your unit is still covered, make sure to schedule a service call.
Has your Appliance Come to its End?
If your appliance is at the end of its life, it's wiser to replace it. However, in some cases, our team can still give it life for many more years.  The average cost of an appliance repair can be from $250 to $275. Our company can offer you a more affordable rate while maintaining a high-quality repair standard. Call us today to know the estimated cost of repairing your appliance. We can visit your location to diagnose the issue. When we find the problem and you choose us to repair it, we'll give you an estimate of the overall cost. However, if your appliance is more than 15 years, you may consider purchasing a new unit. Then again, we encourage you to look at the cost of repairing and replacing the unit. 
What Appliances We Can Repair?
We repair any type of appliance from any major appliance brand. Do your kitchen appliances need repair? Call us. Our technicians can provide you with different appliance repairs in-home. We can handle your oven, refrigerator, and many others. Are your laundry appliances not working properly? We can visit your house and diagnose the problem with your washer or dryer. Once we find the problem, we'll fix it for you so you can go back to washing and drying your clothes. 
Does your AC not give you a sufficiently cold temperature?
Our appliance repair team will be there to find out the issue. We'll restore your AC in no time. Our goal here is to restore your comfort ASAP. No matter what type of appliance needs repair, our Universal Appliance Repair team can handle it. We can take care of the issue and fix it promptly. Call us today at (818) 832-5318 to schedule a repair.