GE refrigerators are known for their good quality and reliability. It also includes a lot of innovative features. You can find them in most refrigerator models available on the market. But, just like any other brand, GE refrigerators can break down. And if it happens, you need to find GE refrigerator parts to make it work again.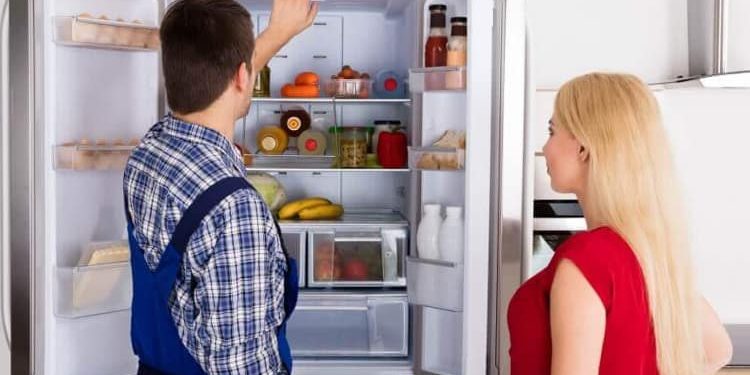 Why Do You Need
GE Refrigerator Parts
? 
Even though GE refrigerators are reliable and durable, they still won't last forever. A time will come when you will need to replace some of its parts. Replacing its parts is way cheaper than purchasing a brand new unit. One of the common replacement parts that people buy for their GE fridge is the door gasket. However, before you purchase a replacement part, inspect its gasket first. Check for any cracks or looseness. You may use glue to fix any slack. A rubber-based glue can bring the parts together. However, if the slack doesn't work, you will need to replace it. But know its model first. Refer to your owner's manual to find the model of your GE refrigerator. You may wish to replace the parts on your own. Or you can hire a technician to do it for you. Getting the help of a technician is preferred to ensure that the replacement part is installed properly. After assessing your unit, the technician may recommend other replacement parts that your unit needs to make sure that it runs at its optimum performance. Apart from the door gasket, other parts may need replacement. For instance, if your GE unit has a water dispenser, its filter may need to be replaced as well. Replacement of water filters isn't as frequent as replacing your air conditioner filter. You should refer to the guidelines as stated in the owner's manual. Condenser fans in your refrigerator may also need replacement. But it only happens after a few years of using the unit. Maintaining your refrigerator will prevent it from breaking down and becoming useless after a few years of buying it. There are maintenance procedures that only a technician can carry out properly. During maintenance, the technician may recommend replacing some of the parts of your unit. You should not delay replacing them because it could greatly affect the performance of your refrigerator. If you don't replace the parts right away, the unit might consume more electricity than usual. It could affect your electricity bill. One of the reasons many homeowners don't repair their units is the difficulty in finding replacement parts. What they don't realize is that there are online shops out there that offer various replacement parts from a range of brands. 1 Appliance Parts, for instance, offers different universal parts for many appliances. And you can easily find it here refrigerator parts for your GE model. Visit our online shop to browse our collection of GE refrigerators' parts. Our company offers a money-back guarantee. It's a 100% guarantee so you can return the parts if they won't fit in your unit. Call us at any time if you have more inquiries about our products: (818) 832-5318.